in 1976, one mel brooks directed (and starred in…) a film called silent movie. that film features the earliest obvious goatse i've ever documented, and for your browsing pleasure, i provide this documentation to you: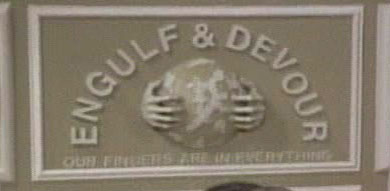 to save your eyes, the text reads:

engulf & devour
our fingers are in everything
salut, mr. brooks. genius. sheer genius.
update [2006.07.21] more explorations over at boingboing. i still think brooks was first…